Nanchang Bayi Square
The Bayi Square (literally known as August 1st Sqaure) in the southern part were built to commemorate the Nanchang uprising that happened in August 1 1927. It was here that The Kuomintang Nationalist Party established a "Revolutionary Committee" to plan the spark that was expected to ignite a widespread peasant uprising. Later, it was this uprising that paved way for the formation of People's Republic and hence the political foundation of modern china.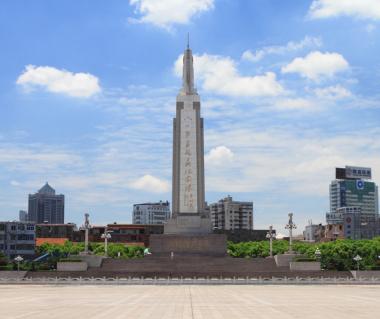 About 78,000sqmt large the square was constructed in 2002 and is now the place of gathering for a lot of political and cultural festivals. It is also the second largest square in china after the Tianamen square in Beijing. A public favourite, the square has a musical fountain installed near the south where a lot of people gather during the summer nights for a cool outdoor experience.
Nanchang Bayi Square Information:-
Right next it to it is a famous shopping street, Zhingshang Lu.
Best to visit with a person who knows Chinese since all the inscriptions on the monument are written in Chinese.
Nanchang Bayi Square Tickets Prices:-
entry is free.
How To Get To Nanchang Bayi Square by Public Transport:-
Nearest bus stop:- Uncle John crossing. Get down and take Yongshu road.
Zhongshan Road, Donghu District, Nanchang330006, China
Star Of Nanchang
The second tallest Ferris wheel in the world, the Star of Nanchang is a whopping 160mt tall preceded only by Singapore Flyer. Opened to the world on May 2006 and built with superb precision and efficiency there are 60 capsules in the wheel, each representing a minute. Hence passengers can actually board or alight on the capsule without the wheel ever having to stop. Each capsule is air conditioned, and equipped with fire extinguisher, intercom and a lifeline barrel for safety. Moreover the wheel looks like a huge dazzling clock at night since it is adorned with 7000 LED lights. It offers a breath-taking view of the cityscape as it ascends above. Taking about 30 minutes to complete one rotation, the thrill never ceases to end when aboard the Star of Nanchang.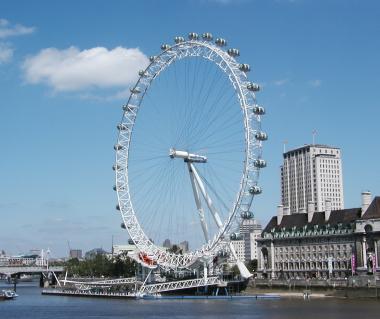 Star Of Nanchang Information
There is also an amusement park nearby whose admission price is included in the ticket.
How To Get To Star Of Nanchang by Public Transport
By Bus: Lines: No. 17, 233, 504 and 506
Address: Donghu District, Nanchang 330000, China
Timing: 08:30 am – 10:00 pm
Autumn Water Square Tours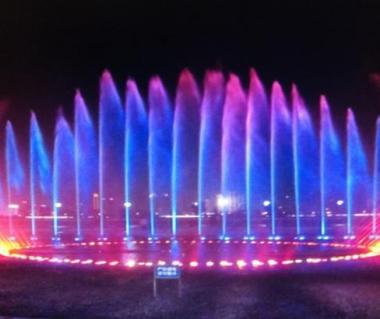 Known as Asia's largest musical fountain, the fountains at the autumn square shoot water at a height of about 130 metres. Standing at the north of Gan River the water square covers about 80,000sqmts and the fountains extend about 12,000sqmt. At night when columns of colourful water shoot up the sky in a rhythm, is when it attracts the most number of tourists. There are shopping areas nearby for refreshments.

Autumn Water Square Tickets Prices

Autumn Water Square Opening and Closing Hours

First show: 08.00pm to 08.25pm
Second show: 08.40pm to 09.10pm

How To Get To Autumn Water Square by Public Transport

By Bus: No. 228, No. 229, No. 209, Tourism Line 2, NO. 504, No. 17
 Phone: +86791-83883496

Time Required: 00:30 Mins

Timing:

08:00 am – 09:10 pm

Address: Honggutan District, Donghu District, Nanchang 330100, China